Let Us Help You Simplify the Car Buying Process!
At America's CU we are always looking for ways to help members improve their lives and make sound financial decisions.

This e-book on Car Loans is our way of sharing our internal expertise on the car buying process so that we can remove the mystery around how to responsibly shop for a big purchase like a car!
Table of Contents:
Part 1: Looking For A Loan?
Part 2: Ready for The Dealer?
Download Your FREE Car Loan Information Guide Now!
Part 1: Looking For A Loan?
Introduction: Auto Loans with America's Credit Union
Getting a car loan means opening up more than two or four doors; owning your own car also opens doors to mobility, autonomy, convenience and the ability to be more effective in your life. Whether commuting to work, traveling to visit friends and family or taking your children to their many activities, owning a car gives you reliable transportation whenever you need it, why-ever you need it.


Throughout the entire process of purchasing a new car – from shopping to signing – the finance team at America's Credit Union is here to help. Whether you need advice on how to get a car with bad credit, pointers on obtaining the best car loan rates, or even coaching on negotiating with the dealer, our lenders have the experience and knowledge to help you get the vehicle you need with the best car loans.


For more information or to learn how to apply for a credit union auto loan, contact us today. We look forward to helping you purchase a new car with confidence.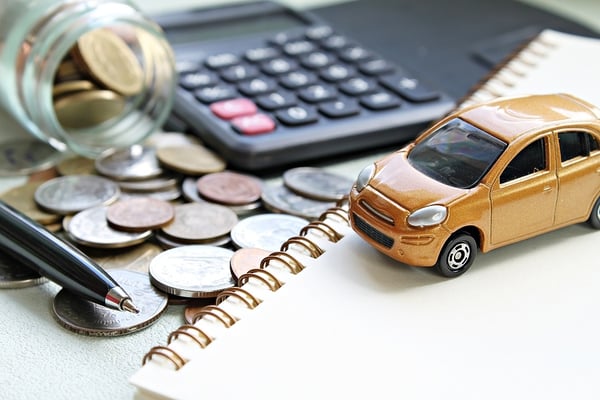 Picking a Lender You Can Trust: How and When to Get Pre-Approved
When shopping for a new car, choosing the right vehicle and negotiating a fair price can be complicated enough. If you also need a loan and it is your first time going through the process, then finding the right lender, the best auto loan rates or even applying for a bad credit car loan can further complicate the process of shopping for a new car.


Repayment terms on car loans typically extend up to five years and, sometimes, longer. So, you want to be sure that you choose a lender you can trust. When selecting a lender for your car loan, look for a person you like, who communicates honestly with you and someone who will be open to working with you in the event of an unforeseen future problem that affects your ability to repay.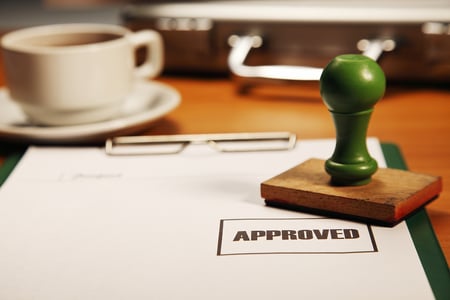 Although dealerships often offer zero interest financing or attractive cash back offers, they typically make up for this lost income elsewhere.


When buyers allow dealerships to finance their transactions, they give the dealership all of the negotiating power by putting them in charge of vehicle price, trade in value and financing terms. Dealerships make up for discounts by charging extra fees, unnecessary packages or in a marked-up sticker price. Some dealers target individuals with low credit by offering to approve credit requests while charging exorbitantly high fees.


In addition to protecting you from incurring hidden or misleading fees, obtaining financing outside of the dealership will also give you more negotiating power on the car lot and prevent you from over-spending since your budget will already be set.


Credit unions can typically offer members more attractive interest rates on loans than banks or other financial institutions because they are structured differently, being member-owned. Apply for pre-approval on a vehicle loan in the amount determined by your budget before you even begin shopping.


If you have items in your credit history which need to be satisfied before you qualify for a loan, apply for pre-approval once you have brought past due accounts current and have paid collection accounts. This will help you obtain lower rates on a credit union auto loan.
Credit Scores and Loan Rates
Most lenders price loans based on risk. In addition to collateral value and ability to repay, lenders also evaluate potential loan risk by using borrowers' credit scores and credit history. Individuals with the highest credit scores and cleanest repayment history typically receive the best car loan rates because they are deemed less risky borrowers.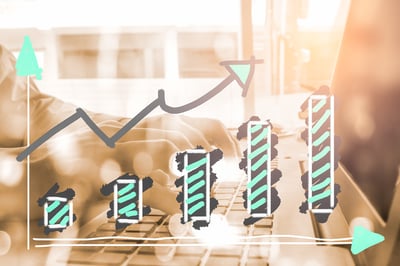 With a lower rate, your loan will accrue less interest each day, saving you lots of money over time and resulting in a lower monthly payment. Consider a $20,000 loan with a five-year repayment term, for example:
Paying 7.00% interest, you would have a monthly payment of about $396, and total interest paid would equal about $3,760.
Paying 10.00% interest, you would have a monthly payment of about $425, and total interest paid would equal about $5,500.


If you have limited credit history or a low credit score, however, you might wind up paying a higher interest rate. Spotty credit, however, does not necessarily mean you will not be able to get a car loan. If you have poor credit, be sure to speak with your lender about how your credit will affect your loan.
How Much Can You Afford? Setting a Budget
Before you start shopping for a car or applying for a credit union auto loan, determine how much you can afford to spend. When looking at a loan application, a lender will calculate your debt to income ratio (the total of your monthly payments divided by your monthly gross income) to determine whether or not you will be able to repay the loan.


When you add up the total of all your monthly payments, plus an estimate of what your car loan payment will be, the total should not exceed 50% of your gross monthly income – and lower is better. To calculate your monthly debt to income ratio:


1. Add up monthly payments, including:
Rent or Mortgage Payment
Credit Card Payments (Minimum Amount Due)
Student Loan Payments
Credit Line Payments
Taxes
Insurance
Any Other Monthly Obligations


2. Total monthly income before taxes, including:
Wages
Bonuses
Tips
Investment Income
Other Income Earned on A Regular Basis


3. Calculate your debt to income ratio:
Divide total debt by total income and multiply the quotient by 100 to obtain a percentage. For example, if your monthly debt payments equal $1,500 and you bring in $5,000, then $1,500/$5,000 = 0.30 and 0.30 x 100 = 30%. Your debt to income ratio is 30%.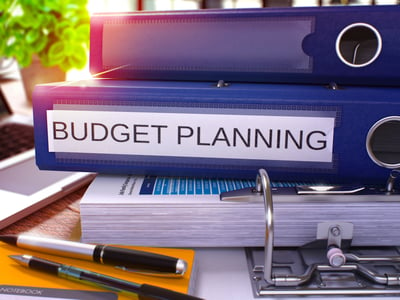 Use a car loan calculator to experiment with different loan amounts, repayment terms, payment amounts, interest rates and trade in values to determine a loan amount and loan terms that will fit into your budget.


Although a 50% debt to income ratio is acceptable, it is not ideal to push your budget to its absolute limit. When considering how much you can afford to spend on a vehicle, do not overlook the cost of operating and maintaining a vehicle, such as insurance premiums, taxes, vehicle registration, fuel, maintenance and repair expenses. Spend as little as you can while still purchasing a reliable vehicle that meets all of your needs.


If you have room in your budget, dedicate the excess income to savings, paying off debt more quickly or creating an emergency fund to cover unexpected expenses, like vehicle repairs or medical bills. When buying a new car, it will help keep spending in check to remember the purpose of acquiring that car – transportation.


Determining your budget for a car is an important step to make before you begin shopping. Without a budget, you will be easily tempted to overspend on add-ons and upgrades, the bells and whistles you do not really need to take you to and from work, school, the grocery store or the post office.


Getting Organized: The Paperwork You Will Need
When you apply for a vehicle loan, you will need to fill out a loan application. You don't have to come in to the credit union to do this. Many credit unions offer the convenience of online applications on their websites. Click here to apply online at America's Credit Union.


Along with your completed loan application, your lender will also need a copy of your driver's license or other state-issued identification, employment verification and proof of income, such as copies of check stubs or a copy of your most recent tax return. Pictures or scans of these items can be attached to an online application.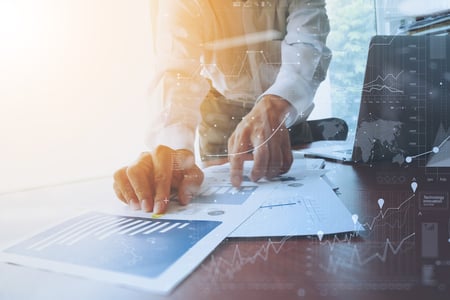 If you have received a raise since your last proof of income, be sure to notify your lender since this could affect his or her assessment of your ability to repay the loan. If you have any accounts on your credit history which incorrectly reflect that they are past due or unpaid in collections, your lender will also likely request that you provide proof of payment.


When you have found the vehicle you want to purchase and have agreed upon a sales price, your lender will need a copy of the signed purchase agreement from the dealership. If you are working with a private party, then your lender will need a copy of the vehicle's title in order to complete loan documents and perform a title search, which verifies current ownership and ensures there are no outstanding liens from the seller's lender remaining on the title. In other words, no lien means the vehicle is not currently being held as collateral on a different loan.


If your lender's search uncovers an existing lien filing, the seller will need to obtain an original lien release from their lender in order to provide you with a clean title, ready for transfer.


Your lender will also most likely require proof of insurance either prior to the date of your loan closing (the day you sign documents) or at closing. Most vehicle loan agreements require that the borrower purchase and maintain full insurance coverage on the vehicle being purchased.


Your lender will have you request that your insurance company list their financial institution as lien holder or certificate holder on the policy. By doing so, your insurance company will automatically notify your lender of any changes, renewals or cancellations on your policy.


If purchasing your vehicle through a dealership, the dealership's staff will probably handle the title transfer. If you are purchasing a vehicle from a personal party, then you, the seller and your lender will be responsible for handling the title transfer. Documents required for transferring a vehicle title to a new owner's name differ based on local laws, but typically you will need the signed and notarized title and a bill of sale.
Part 2: Dealer
Introduction: How to Select the Right Car for You
Once pre-approved for a car loan, you will be ready to begin shopping. Maybe you already have a particular vehicle in mind, but if you are like many individuals purchasing a car for the first time, then you probably feel overwhelmed by the sheer number of options on top of options available online, from individual sellers and in local car lots.


Initially, it is best to narrow your search to a particular style of vehicle: sedan, truck, SUV, cross-over, hatchback or sport.


Once you have an idea of what type of car will best fit into and accommodate your lifestyle and needs, then begin narrowing your search by comparing individual manufacturers, models and features.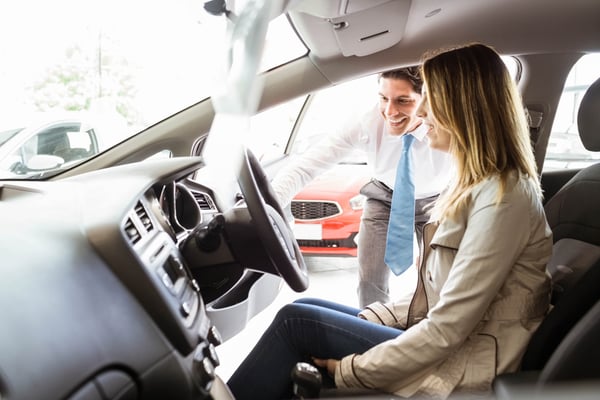 When trying to narrow your options consider the following:
How many passengers will you need to accommodate?
Do you have an infant or small child with a car seat?
How much cargo do you typically carry?
Do you prefer an automatic or manual transmission?
For what will you be using the vehicle? (long trips, commutes to work, highway or city travel, carpooling, transporting supplies/goods, outdoor recreation or hauling a trailer)
In what sort of climates do you drive? Do you need a vehicle with 4-wheel or all-wheel drive?
How powerful does your engine need to be?
Is fuel economy a priority?
Do you want to purchase a new or used vehicle?
How much can you afford to spend on regular maintenance or parts replacement?


No matter how you answer the previous questions, safety and reliability are major concerns for every person shopping for a new vehicle. For accurate data on vehicle reliability, take a look at the reliability surveys published by Consumer Reports, which detail top and bottom performers.


If purchasing a brand-new vehicle, keep in mind that there will not be much available information regarding vehicle reliability. To find reliable information on the safety ratings of different vehicles, you can visit the Insurance Institute for Highway Safety - Highway Loss Data Institute or safercar.gov, a vehicle safety rating website sponsored by the National Highway Traffic Safety Administration.


NADA Guides allows you to search vehicles based on your needs, wants and limitations with their handy online Car Finder Tool. You can also utilize NADA to search regional vehicle values based on the car's year, make, model, upgrades, features and miles.